Renewed "Calypso"
Popular among Ukrainian buyers mineral water "Calypso" received from the masters of the group of companies "Biola" a new design: the bottle became more convenient and labels - more modern.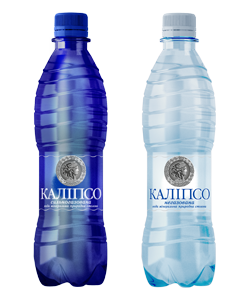 New spectacular appearance underlines the unique content of the product, predetermined by nature. Mineral water "Calypso" is extracted in an underground mine near Kiev. Here, at a depth of 320 meters is the source of the purest mineral water. This water has absorbed the purity and good of nature , and incredible depth has kept its unique composition, purity and taste to this day.
"Calypso" has a special place among mineral waters, as one of the best content content of magnesium and calcium. By this indicator "Calypso" is almost three times richer other Ukrainian mineral waters-leaders.
Magnesium helps us to digest proteins, fats and carbohydrates, reduces the excitability of the nervous system and acts as an anti-stress mineral. Calcium – the basic building material for bones, teeth, nails – is involved in the processes of hematopoiesis and metabolism, and improves the body's resistance to infection.
This composition makes the "Calypso" unique water that takes care of the beauty and health. "Calypso" is available in two types and formats – carbonated and non-carbonated, volume 0.5 liter and 1 liter.