«Biola» celebrates World Quality Day
November 12 is the World`s Quality Day — annual event, initiated by the European Organization for Quality, with the support of the United Nations.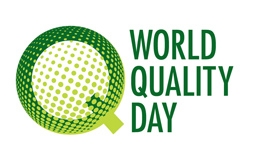 The history of the festival dates back to 1990. In this day thousands of the largest companies worldwide seek in every way to draw attention to the philosophy of quality management, conduct various awareness campaigns, tasting courses, flash mobs.
On the eve of the World Quality Day «Biola» took part in a special project publication «Komsomolskaya Pravda» At the invitation of the company's journalists had the opportunity to see the production of innovative and to find out where and how releasing the popular juices and drinks. On site invited journalists had opportunity to see the innovative production process and see where popular drinks are being created.
Details on the publication called «Excursion into the future» are available on the website of the publication.