Znamenovskaya Life-giving power of water!
In May 2016 Znamenovskaya middle gas format was launched as a line extention.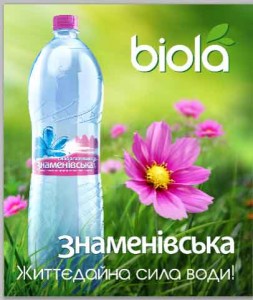 Following the wishes of consumers, and trends in the market, Biola  expands the  range of mineral water Znamenovskaya and introduces  a novelty – Znamenovskaya middle gas..
This new product has a balanced level of mineralization. The balanced composition of minerals and microelements give energy boost and improve metabolism, and the unique silicon compounds in the mineral water "Znamenovskaya" preserve your youth and strengthen the immune system.
The novelty is already available for sale in the formats 0.5L and 1.5L.